Want to know how to get a new key for your car?
Lost your car keys? We can help! Discount Locksmith emergency locksmith technicians are available 24 hours a day, seven days a week to make you new keys. Don't waste time trying to schedule an appointment at the dealership or pay the high cost for a new key. We can meet you at your location day or night at a time that is convenient for you. Our mobile tech are equipped with the latest equipment for making new keys for car, truck, SUVs, and motorcycles. Call now and we can assist you within minutes!
Need a new or duplicate transponder key or FOB?
Most cars have high security keys with computer chips that need to be programmed to work with your car and remotes that need to be programmed to open your car door. We can make new or duplicate high security keys and program the transponder or keyless FOB. Making new keys involves cutting the new key and then getting a code for you your key to program it to work with your car. Key technology has advanced greatly within recent years and require trained professionals with specialized equipment and computers to make new keys.
Discount Locksmith Mobile Automotive Key Cutting Services
Make a new key without a key
Make a car key copy or duplication
Make high-security car keys
Make and program transponder keys
Make keyless entry keys
Program Transponder keys
Program keyless FOB
Gas cap key
Transponder key replacement
Transponder chip key
Replacement car keys with chips
How does a transponder key work
Duplicate car keys with chips
Transponder key programming instructions
Cutting keys by Code on-Site
Laser cut keys
Dealer chip keys programmed on-site
Remotes programmed
Electronic keys
Keyless remotes
VATS keys
New trunk keys
Replacing lost car keys
Making replacement car keys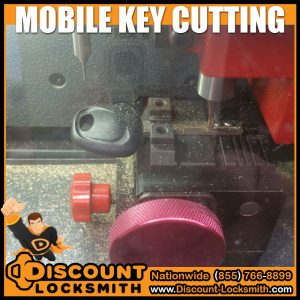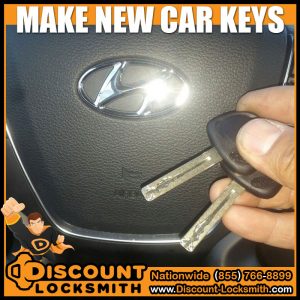 Making New Car Keys Vehicle Makes & Models
Acura
Audi
BMW
Buick
Cadillac
Chevrolet
Chrysler
Dodge
Ford
GMC
Honda
Hummer
Hyundai
Infiniti
Isuzu
Jaguar
Jeep
Kia Motors
Land Rover
Lexus
Lincoln
Lotus
Mazda
Mercedes-Benz
Mercury
Mitsubishi
Nissan USA
Oldsmobile
Pontiac
Regal Buick
Saab
Saturn
Subaru
Suzuki
Toyota
Volkswagen
Volvo